Protect and Secure
Intelligent security for necessary communication

Geo – Hong Kong HQ, 40+ offices globally
Company – Independent Global Service Provider
Employees – 1,500
Solution – Cisco CES and Cisco Talos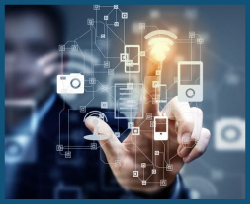 "The Connectivity Solutions team was very supportive, very proactive and was available in a timely fashion for seamless migration. Teething issues were addressed properly and there are no negative thoughts as team was very collaborative and understanding the network."
– Customer Manager — IT Infrastructure
Security risks in day-to-day ops : The client offered financial advisory to global consumers across industries. There were huge risks attached to email data transactions.
Difficulty in management : With tens of thousands of daily emails and 14 registered domains, the customer was finding it difficult to manage email flow and infrastructure with their current technology.
Outside threats : There were continuous threats like BEC, phishing, spam, and graymails. The customer also needed efficient ways to stop the spoofing of domains, emails, and IPs.
Secured IPs : Connectivity Solutions recommended Cloud Email Security as well as publishing the IP of CES as the customer's MX record globally. We also contained the customer's sender emails on the base of their reputation score.
Contained email environment : CES was continuously fed by Cisco Talos for real-time intelligence in terms of global malware activities. With inbuilt AMP and AV engine, CES also helped contain suspicious mails.
Protection : Remediated threats via malware or incoming emails and also contained impact of threats thanks to faster detection
Safety : Prevented loss of sensitive data through encryption and limited outgoing email size
Whitelisting : Freeway to trustworthy domains, limited spoofing of emails by blacklisting domains, IPs, and senders.